Advocate Referral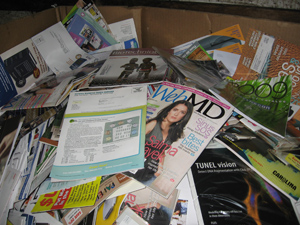 The purpose of the short form below is to help identify mailers to your organization that may need additional information about best practices to meet environmental sustainability goals.
 
You are an important ally in our efforts to minimize consumption of non-renewable resources. We are all responsible for advocating for a healthy environment and appreciate your efforts and help.
 
We will use the information you provide solely for the purpose of contacting mailers and providing tools to reduce the amount of paper waste you receive. You may also want to upload pictures of "undeliverable" mail to this site as an example of the paper waste you are reporting. Please complete the required information in the space provided.
 
Please submit questions and feedback via the "Contact Us" page.
---
*
Indicates required field.